Free SEO Scan
+ 111,989,686
time scans
ANALYZE YOUR WEBSITE NOW !
Get your free website analysis report and SEO Improvement PLAN in 48 hours.
Importance of Website Audit & Analysis
At V4B Digital, we provide you the best tools for easy online Website SEO Audit and Analysis.
If you already have a website and want to improve its online visibility on the top searches of the search engine, then we recommend you to do a Web Audit Check with SEO analysis. A website audit is a complete analysis of all the factors that establish your website's performance and visibility in search engines.
Our tool helps to crawl your website and provides you a full and comprehensive report based on your website's SEO score, website performance with bounce rate, sitelinks, internal links, HTML tags, backlinks, page speed, daily user visits, mobile usability, text statistics, social media, organic presence and content quality.
For the best results, we provide you the best action plan upon your SEO performance analysis to "fix the issues" that were found.
Improve Your Websites
SEO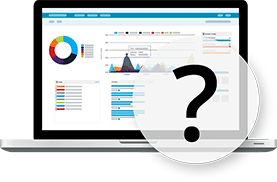 Tell us your problem
Our team can help you unlock the full potential of your social media marketing, SEO and online publicity!