The V4B Digital team of experts help you in getting rid of such kind of links.
We at V4B Digital understand the importance of your Business and your Reputation and thus provide the permanent solution to eliminate the negative links, complaints and reviews from Google.
Some of the negative platforms from where we remove with Guarantee are:
WhoScammedYou.com

TheDirty.com

HolySmoke.org

ShesaHomewrecker.com

WebActivism.com

Scamity.com

ScamExposure.com

ScamBook.com

Scam.com

ScamBoard.com
RipoffReport.com

ReviewsTalk.com

Private-Complaints.com

PissedConsumer.com

YScam.com

NameAndShame.com

Consumercomplaints.in

Complaintboard.in
Complaintboard.com
Complaintlists.com
Exposes.net

DirtyScam.com

ComplaintsBureau.com

Cheaterland.com

Beware.org

Propertyscam.in
Indianrealestatereviews.com
Propertiesreviews.com
Merareviews.com
Scaminformer.com
Usaconsumercomplaints.com
Remove Defamatory Links, Videos, News, Complaints and Reviews with 100% Money back Guarantee
We provide the 100% guaranteed removals from more than 100 of Platforms with Permanent Solutions.
Because of So many Independent platforms, anyone can put their opinions towards any Business and Individual and may cause defamation about them. Negative Defamatory links from various review or complaint websites can decrease your Website traffic and due to high traffic these URLs starts ranking on your Key Search Results and can hamper the Business and your Reputation over the Internet.
There is lot of Such High Traffic Websites which allows any user to pu any reviews, opinion and can file the complaint online, and these sites are becoming prominent among the users.
Users could be any Ex- employees, dissatisfied customers, and most importantly the competitors can be the source for this kind of negative complaints/ reviews about any business.
These reviews or complaints can affect your customer's perception about your business reputation and they may switch to the competitors. You should take these negative reviews and complaints seriously and should take necessary steps to handle the same.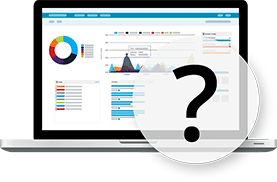 Tell us your problem
Our team can help you unlock the full potential of your social media marketing, SEO and online publicity!