Cast

your

Keyword

according to your

Choice !

We help to change the Google Auto-fills and Google Auto suggests keywords by using our keyword boosting technique. We flood google suggestions with keywords having more related content and heavy traffic to flush the existing and insert your favorable keyword.
WHAT IS
GOOGLE AUTOFILLS

& AUTO SUGGESTS?

You may have noticed that Google shows a list of phrases in the drop down under the search bar while you type something. These suggestions are referred to as Auto fills or Auto Suggest predictions. Google's Auto fills suggestions are compiled based on the multiple hits of the prediction of the phrase appearing somewhere on the Internet and the traffic of the search query among the other users.

If we talk about Google Auto fills & Auto Suggest, You may find some of the Search related Keywords have been suggested by Google in the form of Quick drop down auto fills in the Google search bar & some you may look upon the bottom of the Search page results.
Besides these searches, you may sometime see some defamatory keywords related to your name and your Business floats there on the Google suggestion which may ruin your ongoing business and as well as your reputation. Such as if "XYZ Ltd" is the name of a business and if they have some negative content on the internet then Google starts suggesting some negative suggestions based on the negative content about the business, like "XYZ Fraud", "XYZ limited Complaints", "XYZ ltd scam", etc.
At V4B Digital, We help you to change the negative Google auto-fills and suggestive keywords on bottom of the Google page by using our keyword Boosting technique. We constantly work on good Business related positive keywords and amplify them on google suggestions with keywords having more related content and heavy traffic to eliminate negative suggestive keywords by replacing it with your favourable keywords.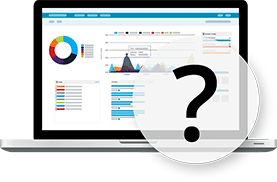 Tell us your problem
Our team can help you unlock the full potential of your social media marketing, SEO and online publicity!