ONLINE REPUTATION MANAGEMENT

PLANS

The exciting part of what we do is delivering creative strategies, tactics and approaches
Basic Plan
[popup_anything id="2021" ]
Time lines 6 Months
2 Keywords
1 Page Clean
-
8 Blogs
1 Micro Website
5 Business Listings
2 Social Media Channels
2 Free Digital PR Release
-
10 Social Bookmarkings
2 Articles Distribution
Monthly Reports
-
-
Email Support
Premium Plan
[popup_anything id="2021" ]
Time lines 9 Months
3 Keywords
2 Page Clean
Clean Google Autofills & Suggests
12 Blogs
2 Micro Website
10 Business Listing
3 Social Media Channels
3 Free Digital PR Release
1 Paid PR Release Once In 6 Months
15 Social Bookmarkings
3 Articles Distribution
Monthly Reports
Dedicated Account Manager
On Call Support
Email Support
Corporate Plan
[popup_anything id="2021" ]
Time lines 12 Months
5 Keywords
3 Page Clean
Clean Google Autofills & Suggests
18 Blogs
3 Micro Website
15 Business Listing
5 Social Media Channels
4 Free Digital PR Release
1 Paid PR Release Once In 3 Months
25 Social Bookmarkings
4 Articles Distribution
Fortnightly Reports
Dedicated Account Manager
On Call Support
Email Support
DIGITAL MARKETING

PLANS

The exciting part of what we do is delivering creative strategies, tactics and approaches
Start Up
[popup_anything id="2021" ]
6 Keywords
-
Extensive Keyword Analysis
Detailed Website Analysis
1 Competitor Analysis
Keywords Research and Finalisation
-
-
Title/META Tag Optimization
Content Optimization
-
Sitemap Implementation
Robots.txt Implementation
Google Webmaster Setup Basic
Google Analytics Setup Basic
RSS Feed Setup
5 Blogs
Local Listing Optimization
Link building
SEO Article Creation & Submission
1 Free Digital PR Release
4 Industry Specific Platform Reviews
2 Guest Blog Posting
Social Book Marking
Directory Submission
Social Sharing
-
-
-
Google Plus Reviews Management
Facebook Reviews Management
-
-
-
12 optimized postings Facebook
12 optimized postings Twitter
12 optimized postings Google Plus
-
-
-
-
-
Monthly Activity Report
-
-
Email Support
Small Medium Business
[popup_anything id="2021" ]
12 Keywords
Schema Markup Implementation
Extensive Keyword Analysis
Detailed Website Analysis
2 Competitors Analysis
Keywords Research and Finalisation
Website Structure Optimization
-
Title/META Tag Optimization
Content Optimization
Image Optimization
Sitemap Implementation
Robots.txt Implementation
Google Webmaster Setup Intermediate
Google Analytics Setup Intermediate
RSS Feed Setup
10 Blogs
Local Listing Optimization
Link building
SEO Article Creation & Submission
1 Free Digital PR Release
8 Industry Specific Platform Reviews
2 Guest Blog Posting
Social Book Marking
Directory Submission
Social Sharing
PPT Sharing
Photo Sharing
-
Google Plus Reviews Management
Facebook Reviews Management
-
Quora Reviews Management
Blog Commenting
15 Optimized Postings Facebook
15 Optimized Postings Twitter
15 Optimized Postings Google Plus
15 Optimized Postings Instagram
-
24 Optimized Postings Pinterest
Ranking Report (Monthly)
Traffic Analysis Report
Monthly Activity Report
Dedicated Account Manager
On Call Support
Email Support
Enterprise
[popup_anything id="2021" ]
25 Keywords
Schema Markup Implementation
Extensive Keyword Analysis
Detailed Website Analysis
3 Competitors Analysis
Keywords Research and Finalisation
Website Structure Optimization
W3C Validation Check*
Title/META Tag Optimization
Content Optimization
Image Optimization
Sitemap Implementation
Robots.txt Implementation
Google Webmaster Setup Advanced
Google Analytics Setup Advanced
RSS Feed Setup Advanced
15 Blogs
Local Listing Optimization
Link building
SEO Article Creation & Submission
2 Free Digital PR Release
12 Industry Specific Platform Reviews
4 Guest Blog Posting
Social Book Marking
Directory Submission
Social Sharing
PPT Sharing
Photo Sharing
Video sharing & optimizing
Google Plus Reviews Management
Facebook Reviews Management
Yelp Reviews Management
Quora Reviews Management
Blog Commenting
24 Optimized Postings Facebook
24 Optimized Postings Twitter
24 Optimized Postings Google Plus
24 Optimized Postings Instagram
2 Videos YouTube
24 Optimized Postings Pinterest
Ranking Report (Monthly)
Traffic Analysis Report
Fortnightly Activity Report
Dedicated Account Manager
On Call Support
Email Support
WEB DESIGNING

PLANS

The exciting part of what we do is delivering creative strategies, tactics and approaches
Beginner
[popup_anything id="2021" ]
Shared Hosting
12 Pages
-
Free Theme
Basic Content
10 Images
-
Home Page
-
-
-
2 Sample Home Page Design & Layouts**
5 Photo Gallery**
Contact Us Form
CMS
Payment Gateway Additional
-
-
HTM Sitemap
XML Sitemap
-
-
-
3 Business Emails
Intermediate
[popup_anything id="2021" ]
1 Year Independent Hosting
18 Pages
1 Year Domain
Paid Theme
SEO Optmized Content
20 Images
Logo Design 2 Samples
Home Page
-
3 Accounts Social Media Set Up
Header Flash Banner
2 Sample Home Page Design & Layouts**
10 Photo Gallery**
Contact Us Form
CMS
Payment Gateway Additional
W3C Validation
Pre Launch Website Testing
HTM Sitemap
XML Sitemap
Meta Tags Analysis
Google Analytics Integration
Live Chat System
8 Business Emails
Professional
[popup_anything id="2021" ]
1 Year Independent Hosting
35 Pages
2 Year Domain
Paid Theme
SEO Optmized Content
40 Images
Logo Design 3 Samples
Home Page
3 Accounts Social Media Set Up
On Page SEO Optimization
Header Flash Banner
3 Sample Home Page Design & Layouts**
15 Photo Gallery**
Contact Us Form
CMS
Payment Gateway Additional
W3C Validation
Pre Launch Website Testing
HTM Sitemap
XML Sitemap
Meta Tags Analysis
Google Analytics Integration
Live Chat System
15 Business Emails
How do you charge?
We work on Monthly Retainership model where we charge on month on month basis, because this business model is user friendly and allow the customers to make their choices and also makes system more transparent.
How much does it cost?
Each package is different as is each business we meet. Above are the basic prices we offer should you know what your business needs. We can also offer personalized tailored packages to suit the requirements of your business, just get in touch to find out more.
What is the billing cycle?
Depending on the project all clients will be billed within one month from date of their project starting. It is an advance payment system where the customer has to pay while starting the project.
Do you agree a marketing plan before launching it?
Put simply, yes. We never roll anything out until our clients are happy and have signed their contracts. We are quite flexible so if either party sees room for change, we are happy to discuss this.
How many packages can I have at any one time?
This can be entirely up to our client. We do however, recommend they discuss their business requirements with us first so we can ensure they are getting the correct services and not paying for something they may not need as much as another area of business.
How can we track the Results?
As it is an online service so you can track the results by searching with the keywords but we will also share a monthly progress and activity report every month so that you can measure the results.Also the reporting time depends on the package which you have taken.
What would be the minimum duration of the agreement?
We sign the agreement for 12 months as the activity which we are doing because it is time taking activity. Although the contract has a flexibility to discontinue the services by serving 1 month notice to us. But it is recommended that client should wait atleast for 6 months to measure the changes.
What if the results are not delivered, will I get the refund?
No, the fee is not refundable that is why we have kept the monthly payment plan so that you can measure the changes every month and decide for next month.
By when I should start expecting the results?
It depends on case to case basis because sometimes the results may take long time but generally you can start seeing the visible the changes from 3rd Month onwards.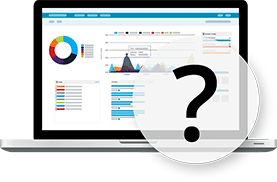 Tell us your problem
Our team can help you unlock the full potential of your social media marketing, SEO and online publicity!

For more information on our company, call us at (+91)9560837456 or via email at support@v4bdigital.com